In which I share a picture of my nightstand.
Unfortunately, due to the aforementioned Great Possession Purge of 2016, I no longer own a nightstand.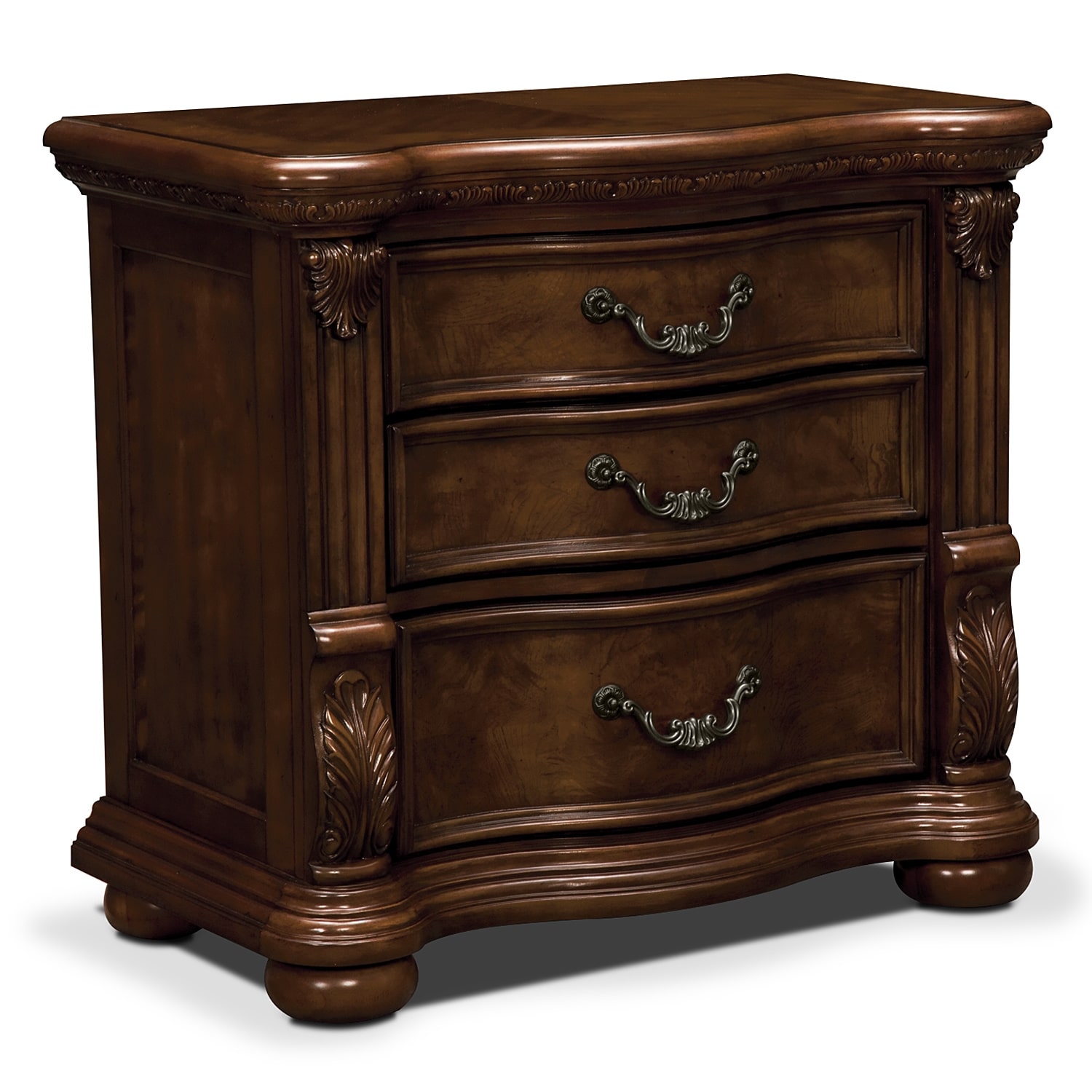 A nightstand. Not MY nightstand. But a nightstand.
Welcome back to the blog, readers! I finally snatched some writing time while on vacation in California. Vacation also means lots and lots of delicious reading time, so I have some real treats to share with you.
I read
Keeper of the Lost Cities
, by Shannon Messenger, on the plane, at the recommendation of Emma Clifton. These books are perfect for vacation, or anytime: lighthearted, easy-to-read, and ridiculously entertaining. They're not high literature for you literary types, but they bring joy in my life, and that's what matters in a book. Also, I can get them in ebook form from my library, so I'm dashing my way through the series. My progress has stalled at book three, because
someone
had the
sheer cheek
to check out the library ebook. So now I have to wait.
Dear mysterious stranger,
Give it back. Now.
Sincerely,
Me.
While waiting for the third book, I've started
The Screaming Staircase
, by Jonathon Stroud. I'm only a few chapters in, but so far, it's utterly delicious, beautifully crafted, and witty. It's about ghosts, for those who may be uncomfortable with this, but it portrays them in a strictly secular light (so far, at least). The first line:
Of the first few hauntings I investigated with Lockwood and Co. I intend to say little, in part to protect the identity of the victims, in part because of the gruesome nature of the incidents, but mainly because, in a variety of ingenious ways, we succeeded in messing them all up.
It reminds me strongly of Jackaby, by William Ritter (only, dare I say, a little more polished?), and I love it so far.
As for the exciting news, I am pleased to say that I have been accepted to UNC Chapel Hill, to study English/journalism! I can't tell you what a relief this is to me, and I'm so glad to share it with you.
How's your month so far? Have any other seniors heard from colleges? What are you reading?